About the Author: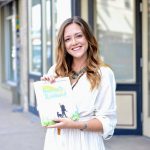 When Sharon Cleere isn't writing she offers guided meditation, yoga instruction, and mindfulness coaching. Her goal in all her endeavors is to inspire others to explore and discover their own unique perspectives and develop their inner peace.  Her work and personality meet at the intersection of deep philosophical topics and light-hearted play.  She dreams of  world where we can all live in harmony (very much like that one John Lennon song… you know the one).
About the Illustrator: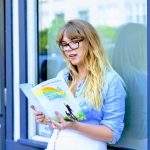 B. Fonseca (Lyingfawn) is a friendly neighborhood cryptid who is very passionate about storytelling.  When she isn't telling dad jokes or playing Dungeons & Dragons, you can usually find her camped out at a local cafe, nose–deep in coffee and sketchbooks, writing fiction and illustrating fantasy, sci–fi, and whatever is in–between and beyond. She is 22 years old and lives in Colorado.
Questions? Comments?